Wind Speed Sensor, Heavy Duty Design
The wind speed sensor type 4035 serves for transmission of electrically measured values of the wind speed. It is designed for operation in meteorology and environmental protection, e.g. automatic weather stations, at airports, on research vessels, at industrial sites, for mobile measuring systems etc..The instrument's rugged construction and its dust- and water repellent surface, as well as the optional high performance heating enable heavy duty applications like wind energy measurement or operation under severe climatic conditions. Thanks to various simultaneously usable outputs and further options it is suitable for a wide range of measuring tasks (refer to "ordering code").
Technical Specification

Variations
Measuring range:

0...70 m/s
(0...60 m/s for analog outputs)


Max. load:

100 m/s

Starting threshold:

approx. 0.3 m/s (standard version)
0.21 m/s (sensitive version)

Response length:

at v = 5 m/s:
< 2.5 m (standard version)
2.0 m (sensitive version)

Accuracy:

+/-0.5 m/s;
from 10 m/s 2% of range

Compliances:

WMO Guide No. 8/7th ed.
VDI 3786, T.2, 12/2000
MEASNET

Supply:

Electronics:
4035.0000: 10...30 VDC; < 5 mA at 12 V
4035.1000: 10…30 VDC; 25…65 mA at 12 V

Heating:
10…30 VDC; approx. 7 W

High performance heating:
24 VDC; approx. 60 W

Output:

Digital:
0…70 m/s = 0…700Hz, Open Collector

Analog (4035.1XXX only):
0...60 m/s = 0...1 V / 0...20 mA / 4...20 mA


Admissible load:

approx. 400 Ω

Admissible ambient temperature:

-25…+80°C;
-40…+80°C (with high performance heating)

Protection class:

IP65, when operated upright

Housing material:

Aluminium alloy

Heating:

controlled by thermostat, max. 7 W
(max. 60 W with high-performance heating)


Connection:

12 p., plug and socket, water and dust proof acc. to IP67

Dimensions:

length: approx. 275 mm
cup assembly Ø: 224 mm
max. housing Ø: 80mm
pivot: Ø 34 x 40 mm
weight: approx. 0.685 kg
4035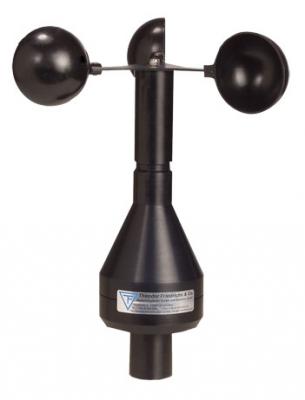 Heavy Duty Version
4500 Combined Wind Speed and Wind Direction Sensor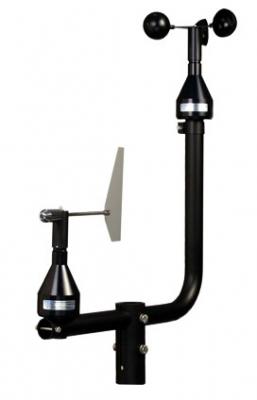 Combined Wind Speed and Wind Direction Sensor. We recommend the additional installation of a lightening rod.
Display for wind speed and wind direction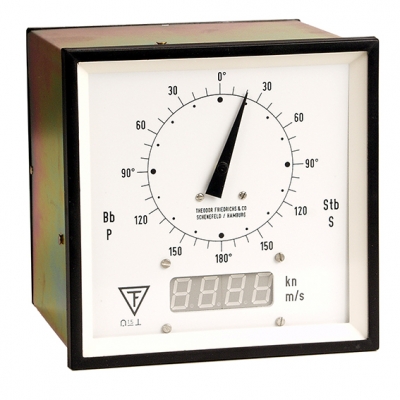 Digital display of wind speed and analog display of wind direction
Wind Tracker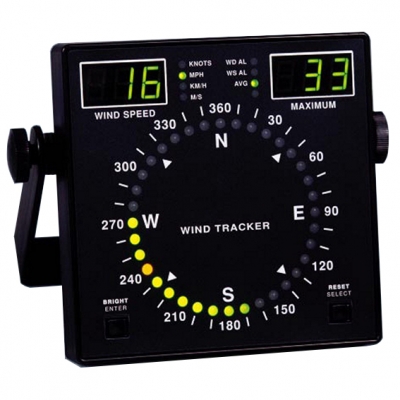 Display for wind speed and wind direction
Automatic wind warning system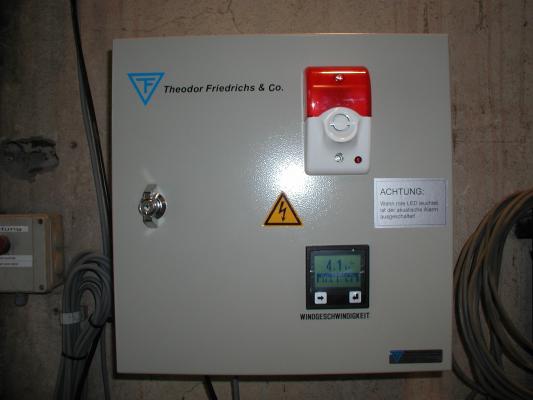 If the defined wind speed is reached the system will deliver a warning message or/and a loud warning signal.
4500