Pressure Chamber Compact, automatic operation
This unit model 8709 is a pressure/vacuum chamber for calibrating barometric instruments (aneroid barometers, barometric sensors, barographs, etc.).
Test chamber made of a welded, ribbed steel construction and a rectangular door flange. The front panel door consists of a solid steel frame holding a full-sized acrylic glass pane. On the right of the chamber 6 electric feed-through terminals are provided, e.g. for connection of barometric sensors. On the left 2 air inlets NW 10 for connection of test barometer or other external units;At the front of the base the main control levers are located: The switch valve, the controlling valve for the pump connection, the controlling valve which is regulating or cutting of the input of the outside air to the chamber, and the push-button switch to operate the vacuum pump.
Accessories:
8712.0000: Vibrating table
8720.2000: Heavy duty table
8777.5000: Table top housing with reference sensor (automatic operation)
Measuring cable set
Technical Specification

Variations
Pressure Chamber, compact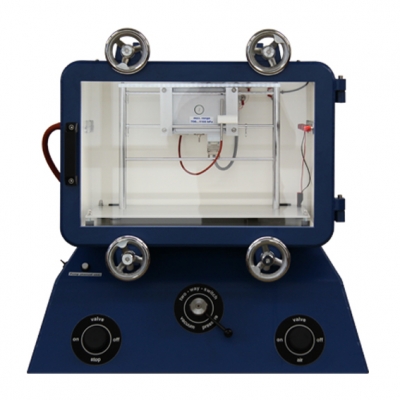 Pressure Chamber, compact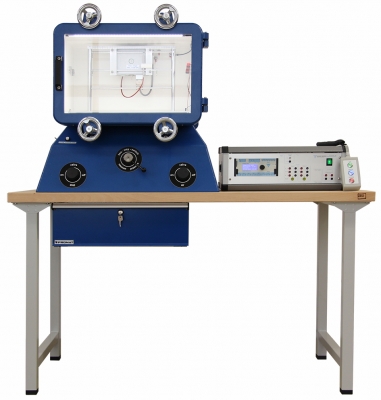 Pressure Chamber, Heavy Duty Table, Automatic Operation
Pressure Chamber, compact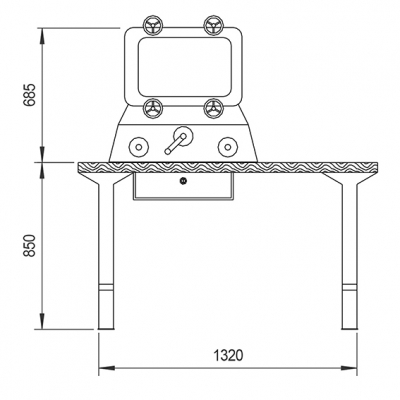 Dimensions
Test Space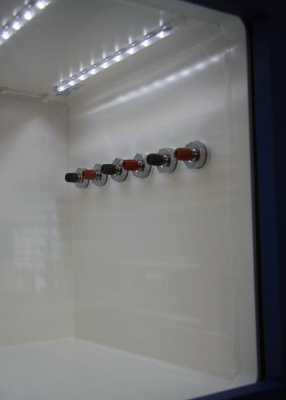 LEDs, Electric feed-through terminals
Pressure Chamber, compact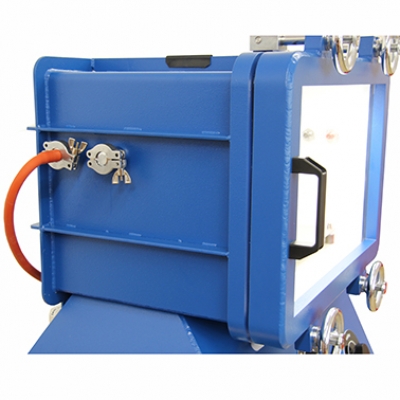 NW 10 Air inlets
Table Top Housing and Manual Operation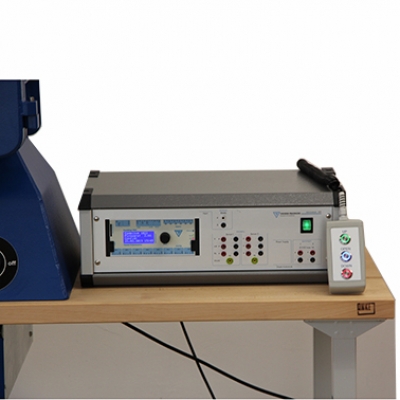 8777.5000 Automatic Control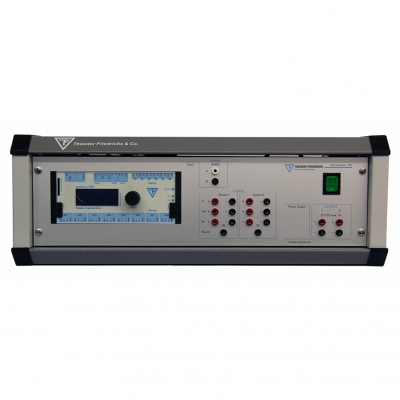 Frontside
8777.5000 Automatic Control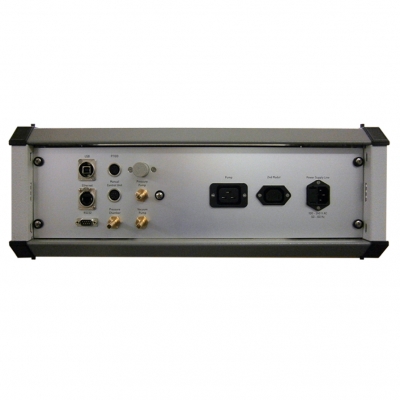 Backside